Welcome to the Northwest Geological Society
The Northwest Geological Society is a non-profit organization dedicated to geoscience education and providing forums for news and insights on Northwest geology and related topics. The Society is composed of professionals, teachers, students, and enthusiasts. Membership is open to everyone .
Meetings are held on the 2nd Tuesday of the month, October through May, and feature a social hour, dinner, and a sponsored talk. The talks are streamed via Zoom and are recorded for members on our website. Past presentations have featured leading geoscience research, geologic studies, and socio-economic discussions within regional geologic context. These talks are given by academic and government researchers, field professionals, and industry practitioners. Everyone is welcome to attend.
By becoming a NWGS member, you gain access to sponsored field trips, NWGS publications, meeting recordings, and discounted rates on meeting dining reservations. Annual dues are posted on our membership page. We offer a discounted rate for student members.
We sponsor a Fall and Spring field trip each year to locales with regional geologic interest. These trips are guided by researchers or professional geologists and are an outstanding opportunity to experience the geology of the Northwest. These trips are provided at reasonable costs to existing members and spaces are limited to a small group on a first-come basis.
NWGS maintains an extensive in-house library of geologic field guidebooks and meeting documents. Our local guidebooks include publications on the geology of the Olympics, Puget Sound region, Cascades, Columbia River, and beyond. We also have guidebooks featuring travel-destinations including Iceland, Scotland, and Hawaii!
The Northwest Geological Society was founded in 1987. We are chartered as a private non-profit organization under applicable state and federal statutes and governed by an elected Board of Directors. Monthly board meetings are open to all members and are a matter of public record.
If you have more questions – see our FAQ or use the contact form.
CURRENT BOARD OF DIRECTORS
Francois Lalague, President
NWGS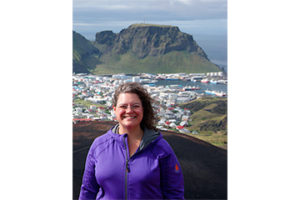 Amy Trueba Knudson, Secretary
Amy Trueba Knudson is a Mars geologist and educator. She went to school at Brown University and Arizona State University, earning her Ph.D. in Geological Sciences in 2006. She worked on the Mars rovers, Spirit and Opportunity, along with several Mars orbiters. She taught Geology and Astronomy at Bellevue College and the Seattle Colleges before taking time off to raise her children.
NWGS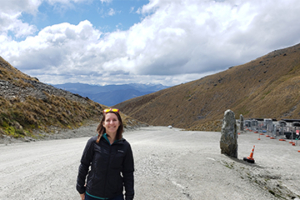 Pamela Osterhout, Treasurer
Floyd | Snider
Pamela is a Pacific Northwest native and holds a masters degree in applied geosciences from the University of Washington. She is an environmental consultant with Floyd|Snider.
NWGS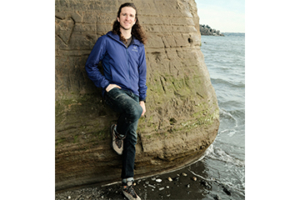 Matthew Porter, Past President
Associated Earth Sciences, Inc.
Matthew is a Licensed Hydrogeologist with experience in drilling, hydrogeologic assessments, and databasing. He received his B.S. in geology at University of Minnesota in 2014 and his M.S. in applied geosciences from the University of Washington in 2017. He has interests in a wide variety of disciplines and is keen to learn more about the geology throughout Washington and beyond.
NWGS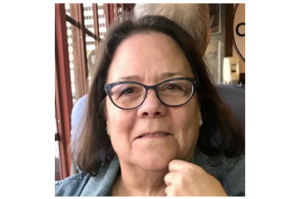 Carla Whittington, At-Large Board Members
Highline College
Carla is a full-time instructor at Highline College in Des Moines, Washington where she had taught geology for 20+ years. The classes she teaches include Physical Geology, Environmental Geology, Geology of the Pacific Northwest, Geologic Hazards, a number of field classes, and others. She has a M.S. in geology from Indiana University and a certificate of Environmental Project Management from the University of Washington. Carla has been a member of NWGS since she began teaching in Washington State and has served on the board as Treasurer in the past.
NWGS
Tom Bush, At-Large Board Members
Pierce College Puyallup
Tom is a professor and the Department Coordinator of the Earth and Space Sciences Department at Pierce College Puyallup in Puyallup, WA. He has been teaching there for thirty years, where he teaches mostly introductory courses in geology. As part of his teaching, Tom started leading out-of-state field excursions to destinations in Montana, Yellowstone and the Grand Tetons, southern Utah, Death Valley, The Big Island of Hawaii, and the Galapagos Islands. Tom received his M.S. in geology from WSU in 1983 and his B.S. in geology form UW in 1980.
NWGS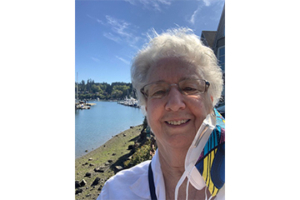 Maura O'Brien, At-Large Board Members
Washington State Department of Ecology
Maura S O'Brien is a professional geologist/hydrogeologist who has worked in applied research, consulting, education and most recently with the Washington Department of Ecology serving as site manager for investigation and cleanup under the state Model Toxics Control Act. Earlier she worked with geothermal energy development in California, New Mexico and Kagoshima, Japan. For Bucknell University, Pennsylvania, she and her husband traveled extensively in Central and South America then taught Geology and Geography of C & S America.
NWGS
OPEN, President-Elect
NWGS